November 2021's Power Generation & Supply Market Recap is a snapshot of the data and information we curate. We share industry drivers, notable projects, recent mergers and acquisitions, interesting reads, and updates on upcoming meetings and conferences.
To learn more about how we are helping power and coal ash industry leaders find new opportunities in their market of interest, schedule a market opportunity workshop.
Industry Drivers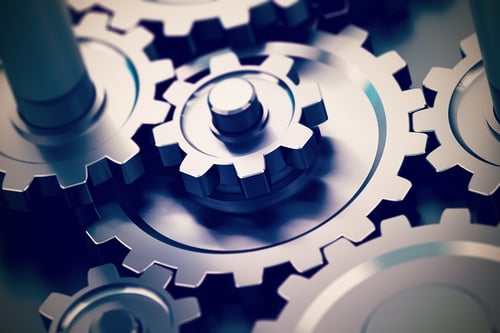 Our data team tracks new and updated industry drivers. Here are some recent drivers we have been following this month:
NRC Approves Proposed Rule for Nuclear Power Plants Transitioning to Decommissioning
Status: Proposed
Organization: Nuclear Regulatory Commission
Summary: On November 3, 2021, the Nuclear Regulatory Commission approved a proposed rule to amend its regulations for nuclear power plants transitioning from operating to decommissioning. The NRC's current regulations establish safety requirements for the commercial operation of nuclear power plants, but don't take into account the reduced safety hazard at plants that have had the fuel removed from their reactors during decommissioning. The agency has compensated for that by allowing incremental changes to various requirements — including emergency preparedness — through exemptions and license amendments. The proposed rule would implement specific regulatory requirements for the steps involved in moving plants from operating to decommissioning. After NRC staff revises the proposed rule according to the commission's request, it will be published in the Federal Register, initiating a 75-day comment period.
Click Here for More Information
President Biden Signs $1.2 Trillion Bipartisan Infrastructure Bill
Status: Effective
Organization: White House
Summary: On November 15, 2021, President Biden signed the Infrastructure Investment and Jobs Act into law. The bill authorizes $1.2 trillion in spending, including $550 billion in new spending. It provides $110 billion for roads, bridges and major projects; $39 billion for public transit; $66 billion for railways; $65 billion to expand broadband infrastructure; and $55 billion for clean water investments.
Click Here for More Information
Notable Projects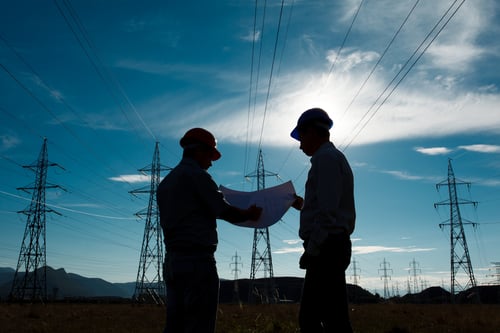 We track notable projects from the proposal stage to becoming effective. Here are some of the recent notable projects we have been tracking.
$10.9 Billion Lake Charles Liquefaction Project
Type: Natural Gas
Status: Proposed
Organization: Lake Charles LNG Company, LLC
Region: Louisiana
Summary: Lake Charles LNG Company, LLC said in an October 14, 2021, filing with the Federal Energy Regulatory Commission that its Lake Charles Liquefaction Project "remains an active, fully supported project with no changes proposed to the scope or design" that FERC approved in a 2015 order. The filing was the latest of the monthly progress reports that FERC required Lake Charles LNG to submit in the order and covered the month of September 2021. Lake Charles LNG is a subsidiary of Energy Transfer, which says the project would involve the conversion of its existing liquefied natural gas import and regasification terminal in Lake Charles, Louisiana, to an LNG export facility. In 2019, FERC granted Lake Charles LNG's request for an extension of the date by which it must complete the project to December 16, 2025. The estimated cost of the project is $10.9 billion.
Click Here for More Information
$10 Billion Golden Pass LNG Export Project
Type: Natural Gas
Status: Proposed
Organization: Golden Pass Products, LLC
Region: Texas
Summary: On February 25, 2021, and May 19, 2021, Golden Pass Products LLC, aka Golden Pass LNG, filed its Golden Pass LNG Export Project Variance Request No. 15 with the Federal Energy Regulatory Commission. The request describes the company's need for traffic volume and work week/hour limits in excess of what FERC authorized in 2016 for construction of the Golden Pass LNG Export Project, which is being constructed adjacent to and integrated with the existing Golden Pass Terminal in Sabine Pass, Texas. FERC's 2016 order authorized the construction of 3 liquefaction trains with a production capacity of 15.6 million metric tons per annum, plus feed gas treatment facilities consisting of a mercury removal system, amine system and heavy hydrocarbon removal system. Golden Pass LNG anticipates putting the project into service in 2024 and says it constitutes a $10 billion investment in infrastructure. Golden Pass LNG is a joint venture between QatarEnergy, which owns 70% of it, and ExxonMobil, which owns the remaining 30%.
Click Here for More Information
$4 Billion Commonwealth LNG Terminal Project
Type: Pipeline - Gas
Status: Proposed
Organization: Commonwealth LNG, LLC
Region: Louisiana
Summary: The Federal Energy Regulatory Commission said on September 30, 2021 that its staff will prepare an environmental impact statement (EIS) for the Commonwealth LNG Project, a liquefied natural gas export terminal and accompanying natural gas pipeline that Commonwealth LNG, LLC is proposing to construct and operate on the west side of the Calcasieu Ship Channel at its entrance to the Gulf of Mexico in Cameron Parish, Louisiana. The LNG export terminal would consist of six natural gas liquefaction trains (with nominal liquefaction and production capacities of 1.4 million metric tonnes per annum each); six LNG storage tanks (with storage capacities of 50,000 cubic meters each); and one marine berth capable of accommodating LNG carriers with capacities up to 216,000 cubic meters. Commonwealth LNG would construct a 42-inch-diameter natural gas pipeline from the LNG export terminal, extending 3 miles north to interconnect with existing natural gas pipelines within Cameron Parish. The project would require about 182 acres to construct and would occupy about 107 acres during operation. In its original application for the project, which it filed in September 2019, Commonwealth LNG sought to have FERC issue an order authorizing the project by no later than January 2021 so it could begin exports from the terminal by the first quarter of 2024. FERC now plans to issue the notice of availability for the final EIS on the project in September 2022. Commonwealth LNG says that timing is consistent with its plans for the project's Final Investment Decision in the first quarter of 2023. Assuming it proceeds with the project, Commonwealth LNG expects to begin construction on it in the second quarter of 2023 and it will begin commercial shipping of LNG in the second quarter of 2026. A Natural Gas Week article on Commonwealth LNG's website gives the value of the project as $4 billion.
Click Here for More Information
$364 Million East Lateral XPress Project
Type: Natural Gas
Status: Proposed
Organization: Columbia Gulf Transmission, LLC
Region: Louisiana
Summary: On November 1, 2021, the Environmental Protection Agency said in a letter to the Federal Energy Regulatory Commission that it strongly recommended that FERC "postpone any decision" on the East Lateral Xpress project and other projects that appear to be in the same regional pipeline network. The EPA sent the letter after conducting a review of FERC's Final Environmental Impact Statement on the project pursuant to federal statutes and regulations. In the letter, the agency said it has strong concerns with incomplete greenhouse gas emissions estimates and lack of disclosure of potential climate damage the emissions could cause. The EPA also said its concerns include the emissions of local air pollution that may disproportionately impact communities with environmental justice concerns. Columbia Gulf Transmission, LLC filed an abbreviated application for a Certificate of Public Convenience and Necessity requesting authorization of the project with FERC on September 24, 2020. In the application, Columbia Gulf proposed constructing and operating 2 new compressor stations; a new point of delivery meter station; approximately 8 miles of new 30-inch diameter natural gas pipeline lateral; 2 new mainline valves; a tie-in facility, launcher and receiver facilities; and other auxiliary appurtenant facilities. All would be located in St. Mary, Lafourche, Jefferson, and Plaquemines Parishes, Louisiana. Upon completion, the project would create 183,000 dekatherms per day of incremental capacity. Columbia Gulf estimates the project would cost $364 million. The company had requested that FERC approve the project by October 31, 2021 so it could place the project into service by January 1, 2023.
Click Here for More Information
$171.4 Million Weston Natural Gas-Fueled Generation Facility
Type: Natural Gas-Fueled Electricity Generation
Status: Proposed
Organization: Wisconsin Public Service Corporation and Wisconsin Electric Power Company
Region: Wisconsin
Summary: On August 25, 2021, the Public Service Commission of Wisconsin granted a request by the administrator of its Division of Energy Regulation and Analysis to extend by 180 days its time period for considering an application for a Certificate of Public Convenience and Necessity (CPCN) to build a 128 MW natural gas electric generation facility at the existing Weston Generating Station. The application was filed April 16, 2021 by Wisconsin Public Service Corporation (WPSC) and WEC Energy Group subsidiary Wisconsin Electric Power Company (WEPCO). The facility would consist of seven Wärtsilä W18V50SG reciprocating internal combustion engine generators, each of which would have a nominal capacity of 18.8 MW, and be located on land owned by WPSC in the Villages of Rothschild and Kronenwetter near Wausau. WPSC and WEPCO estimate its value would be $171.4 million. The companies originally sought to have the PSC approve its request for a CPCN by the end of 2021, but the commission's current procedural schedule would push its decision into the first quarter of 2022. The companies said they believe that would give them sufficient time to achieve their planned commercial operation date of May 31, 2023.
Click Here for More Information
$130 Million North Central Valley Energy Center
Type: Energy Storage
Status: Proposed
Organization: North Central Valley Energy Storage, LLC
Region: California
Summary: North Central Valley Energy Storage, LLC has applied to the San Joaquin County Community Development Department for a site approval permit for a 132 MW battery energy storage system on 84 acres in an unincorporated area of San Joaquin County, California. The project is one of six proposed by PG&E in December 2020. Its on-site support facilities include a project collector substation, inverters, collector lines, fencing, access roads, an operations and maintenance building, a SCADA system, and other ancillary facilities and equipment. The project also includes a 115 kV overhead generation transmission line to connect the BESS to the adjacent PG&E Bellota substation. NextEra Energy Resources, which is the parent of the LLC developing the project, estimates the project will cost $130 million over its first 20 years. PG&E said the project is scheduled to be online by August 2023.
Click Here for More Information
$128 Million Ratts 2 Solar Project
Type: Generation - Solar
Status: Proposed
Organization: Ratts 2 Solar, LLC
Region: Indiana
Summary: On September 22, 2021, Ratts 2 Solar, LLC filed a petition asking the Indiana Utility Regulatory Commission to enter an order declining to exercise jurisdiction over its construction, ownership and operation of a 150 MW solar generation facility on 1,200 acres in Knox County, Indiana. This type of petition is typically filed by companies constructing generation facilities that will sell exclusively into the wholesale power markets because the companies aren't seeking to directly recoup the facilities' costs from retail electric customers. Ratts 2 is seeking to have the commission issue an order on the project on or before January 31, 2022. Hoosier Energy Rural Electric Cooperative, Inc. has agreed to purchase all the power from the facility, which is being developed by Tenaska in coordination with Arevon, whose owners also own Ratts 2 Solar. A new 161 kV transmission line will be required to connect the Project to the Petersburg (also known as Ratts) Substation in Pike County, Indiana. Arevon said it expects construction will begin on the project in 2022 and the project's commercial operation date is scheduled for the second quarter of 2023. Arevon said the project's owners will invest $128 million in it.
Click Here for More Information
$110 Million Mossy Branch Storage Facility Project
Type: Energy Storage
Status: Approved
Organization: Georgia Power Company
Region: Georgia
Summary: On October 7, 2021, the Georgia Public Service Commission (PSC) issued an order approving Georgia Power Company's proposed Mossy Branch Battery Facility, a 65 MW/260 MWh battery energy storage system (BESS) in Talbot County. The facility will be a stand-alone unit that will connect to and charge directly from the electric transmission grid and will be the first stand-alone BESS on the Georgia Integrated Transmission System. The Mossy Branch BESS is part of a larger 80 MW BESS portfolio approved in Georgia Power's 2019 Integrated Resource Plan. Construction of the Mossy Branch BESS is scheduled to be completed in October 2023, with a total in-service cost of approximately $110 million, according to the PSC.
Click Here for More Information
Notable M&A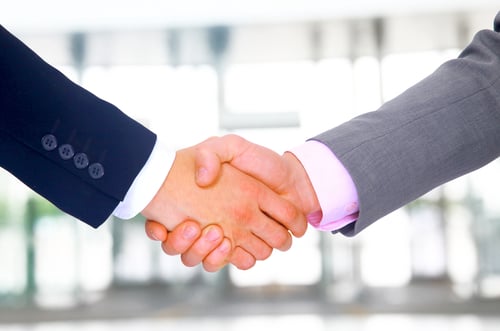 The following M&A transactions in the Power Generation and Supply Industry stand out in the month of October:
What We Are Reading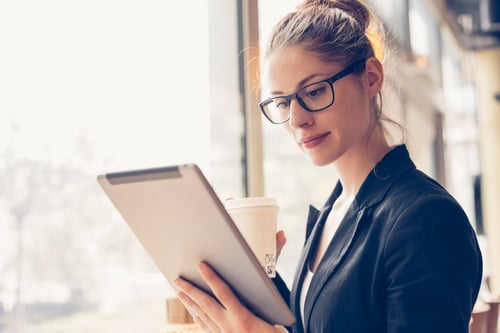 Here are some recent articles our team has been reading:
Meeting Planner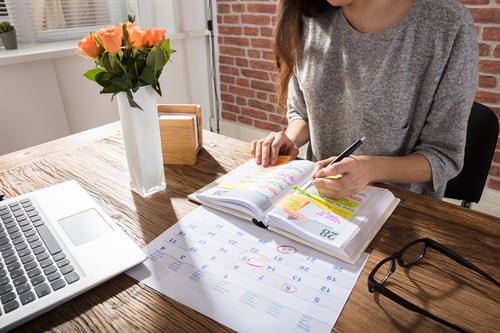 Organizations have shifted their event strategies during the COVID-19 pandemic. We are tracking these changing meeting plans.
Meetings in November and December 2021
Early Birds Registration
Call for Papers Date