Dear Readers!
Here's our Power Generation & Supply Roundup for the month of June 2020. Enjoy, and don't forget to share your feedback with us on how we can continue to improve!
Industry Drivers and Alerts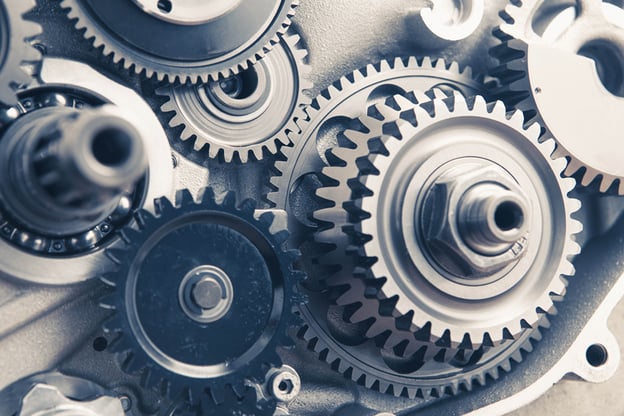 Driver: New Jersey Regulators Enable Major Progress on Energy Efficiency
Status: Effective
Organization: New Jersey Board of Public Utilities
Summary: On June 10, 2020, The New Jersey Board of Public Utilities released an order to utilities to apply energy efficiency programs to help households and businesses decrease energy costs. The Board set 5-year energy reduction goals at 2.15% for electric distribution companies and 1.10% for gas distribution companies.
Click here for additional information.
Driver: Indiana PUC's Administrative Court Ruling
Status: Died
Organization: Indiana Utility Regulatory Commission
Summary: On June 3, Indiana Utility Regulatory Commission (IURC) refused Sierra Club's request to open sub docket on Indianapolis Power and Light's (IPL) coal plant operations. Sierra Club's allegations didn't take into account non-economic factors a utility needs to acknowledge when self-committing. IPL's argument was that the utility didn't have the necessary information to prevent losing money. The utility found an error in Sierra's Club calculations on estimated losses from November to December, making it from $1.55 million to just over $1 million. Sierra Club could not respond to the rebuttal testimony due to the COVID-19 crisis.
Click here for additional information.
Notable M&A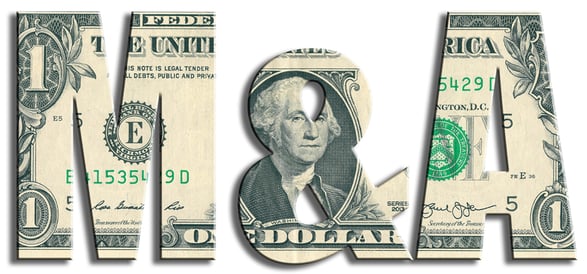 The following M&A transactions in the Power Generation and Supply Industry stand out in the month of June:
June 01, 2020, CenterPoint Energy, Inc. and Energy Capital Partners, LLC, a private equity and credit investor specializing in energy infrastructure projects announced that they have closed on the sale of CenterPoint Energy Services, Inc. (CES) to an affiliate of ECP, for $400 million.
Click here for more information.
June 01, 2020, El Paso Electric Company and the Infrastructure Investments Fund announced that they have mutually agreed to extend the termination date for the $4.3 billion transaction to September 1, 2020.
Click here for more information.
June 02, 2020, D. E. Shaw Renewable Investments announced that it has acquired the Hunter Solar project in Emery County, Utah from Community Energy. DESRI also closed on financing and a tax equity commitment for the project.
Click here for more information.
June 03, 2020, Nautilus Solar Energy, LLC, a leading national owner-operator of solar projects, announced the acquisition of a 10.4 MW community solar portfolio from ReneSola Power, a leading fully-integrated solar project developer and provider of energy-efficient products. The portfolio comprises eight single axis tracker solar installations, each commonly referred to as a solar garden.
Click here for more information.
June 16, 2020, Pattern Energy Group LP announced that it has completed the acquisition of the Clines Corners wind power development opportunity located in Torrance and Guadalupe Counties, New Mexico, from Orion Wind Power Resources, LLC, a joint venture between Orion Renewable Energy Group LLC and MAP® Energy.
Click here for more information.
June 17, 2020, Greenbacker Renewable Energy Company LLC announced that on June 9, 2020, through a wholly-owned subsidiary, it purchased the rights to Pacifica Storage LLC, a 7.9MW / 16.5MWh portfolio of sixteen operating and to-be-constructed behind-the-meter energy storage systems from Stem, Inc. the global leader in artificial intelligence (AI)-driven energy storage services.
Click here for more information.
June 17, 2020, Vicinity Energy announced that it has acquired the district energy system serving the historic Watergate Complex in Washington D.C. and taken over operations as of February 1st 2020.
Click here for more information.


Meeting Planner
In this over-digitized age, there is no place for face-to-face meetings with your prospects and customers! However due to the impact of the COVID19, the following organizations have updated their meetings approach.
Meetings in June & July, 2020
Early Bird Registration Deadlines
Event: Energy Exchange - 2020
URL: http://ow.ly/7xM750zsgG8
Dates: Aug. 11 to Aug. 13, 2020
Location: Atlanta, Georgia
Date Early Registration: Jun. 12, 2020
Event: (Virtual Conference) Summer Study on Energy Efficiency in Buildings - 2020
URL: http://ow.ly/T1pE50zsgIz
Dates: Aug. 16 to Aug. 21, 2020
Location: Pacific Grove, California
Date Early Registration:

Rescheduled

from Jun. 15, 2020 (date to be announced soon)
(Rescheduled) Event: Fuel Ethanol Workshop & Expo - 2020
URL: http://ow.ly/mVEW50zsgJE
Dates: Aug. 24 to Aug. 26, 2020
Location: Omaha, Nebraska
Date Early Registration: Rescheduled to Jul. 29, 2020 (from May 6, 2020)


None of the information we provide may be taken as legal advice. Please consult an attorney if you require a legal interpretation of this information.

Any information contained on this website or within any attachments is offered without representation or warranty as to its accuracy or completeness and FirmoGraphs, LLC cannot be held responsible for loss or damage caused by errors, omission, misprints or your misinterpretation of such information. Seek competent professional advice prior to relying on or utilizing such information in any manner as any such use is at your own risk.