Hello Readers!
This month we'll share the story of Sam, who sells to U.S. Water Systems. Sam wants to understand what makes them tick from a financial standpoint, to align his/her sales and support strategy to their needs. We will be looking at two areas of interest; Fiscal Year Planning and Comprehensive Annual Financial Report (CAFR).
In this story, we have selected a sample size of around 850 U.S Community Water Systems. These water systems have the capacity to serve a population of 50,000 people or more. Cumulatively, they serve a population of over 150 Million people equating to ~50 Million service connections.
Fiscal Year Planning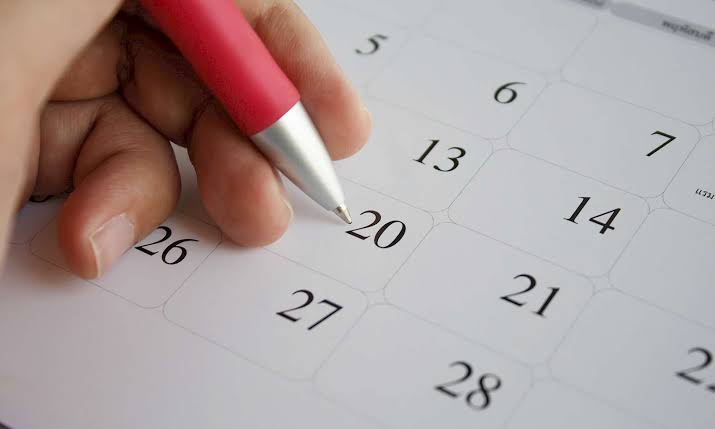 Sam is going to meet with a VIP account. For Sam, it is important to understand this organization's fiscal year planning cycle.
A fiscal year is the accounting, rather than the calendar year. It helps organizations, governments, utilities, etc. in tracking and recording financial information. In the water utility industry, it is critical to understand the importance of fiscal year starting/ending months.
If you know when the government utilities' fiscal year ends, you can better assess the projects, market outlook and perceive actionable information in terms of financing and investing in utility projects. Most of the planned financing decisions for such projects takes place once a year.
What if Sam's timing is off? The audience may be impressed with the proposal, but Sam will be unable to move forward because the fiscal year is ending in less than a month. All Sam gets is appreciation and acknowledgment for the potential idea, but no order acceptance.


Sam could know, with a little bit of effort. In this chart, we see the fiscal year ending months for larger utilities, responsible for covering population of 50,000 and above, from a sample size of around 850 U.S Community water systems. It is interesting and important to note that nearly 50% of fiscal years end in June, about 25% in December, and the remainder are spread across the other 10 months.
Sam gets a much happier outcome by visiting at the right time, to get the plan in place before fiscal year planning is over.
Audited Financial Reports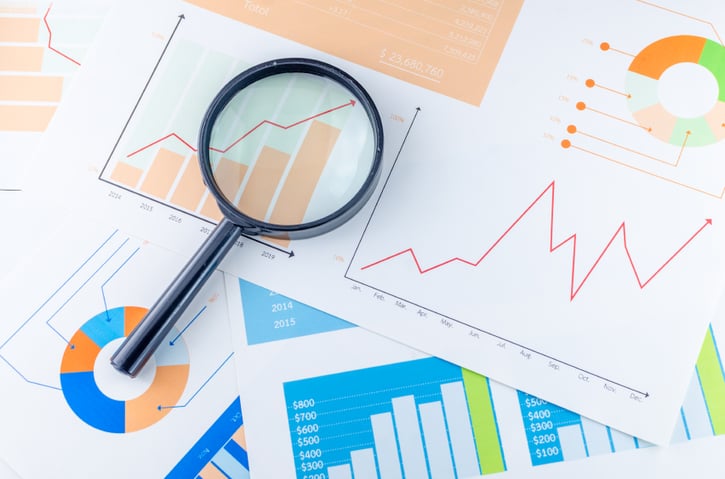 Now let's talk about Sam and CAFRs.
In the context of water and wastewater utilities, a Comprehensive Annual Financial Report (CAFR) is a set of financial statements complying with Governmental Accounting Standards Board (GASB) account requirements.
The statements can provide useful insights for organizations serving the water utility industry. Based on our previously mentioned sample data set of ~850 community water systems, we see the following results for the Top 5 regions looking at water organization revenue and expenses.

These numbers are a bit too high-level for Sam, but indicative of what you can see at a regional level for the nation's largest utilities. Naturally, we've developed these numbers by pouring over 100,000s of pages from 1000s of financial statements.
By understanding CAFRs, the wealth of data they contain and what they tell you about a utility's financial health, Sam can be more of a trusted advisor to the utility. Sam will know how to successfully present ideas, and whether they contribute to adding revenue, reducing expenses, or both.
Why FirmoGraphs?
In any given industry, attention to industry drivers is imperative. Without understanding the customer's motivation, you may miss out on opportunities like our friend Sam. This is particularly the case in heavily-regulated industries subject to long-term financial planning such as water and wastewater.
FirmoGraphs curates 1000s of publicly available documents to extract relevant information to help you approach your customer in the most-effective manner. This continuous act of gathering, filtering, and refining data is what we do so that you don't need to.
Our ready-to-use information, delivered inside of powerful and flexible business intelligence tools, allows you to focus on what you do best...developing strong relationships through the delivery of excellent solutions.
Our favored BI solution, Qlik Sense™ Enterprise, makes mashing-up multiple data sets fun and easy. Our customers find new opportunities to grow revenue, and reduce risk, by combining the Water Mart with their own proprietary CRM and market data.
Disclaimer
None of the information we provide may be taken as legal advice. Please consult an attorney if you require a legal interpretation of this information.

Any information contained on this website or within any attachments is offered without representation or warranty as to its accuracy or completeness and FirmoGraphs, LLC cannot be held responsible for loss or damage caused by errors, omission, misprints or your misinterpretation of such information. Seek competent professional advice prior to relying on or utilizing such information in any manner as any such use is at your own risk.