Hello Everyone!
Here's our October Water / Wastewater Market Monthly Roundup featuring top news, drivers and important upcoming meetings and conferences related to the water and wastewater industry. We hope you'll enjoy the blog :)
Industry Drivers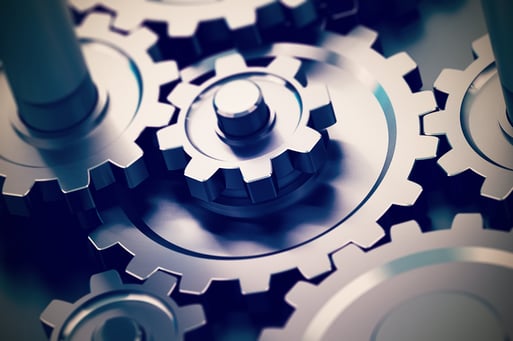 Driver: New Jersey, New Lead Testing Regulations for Drinking Water in Schools Announced by Gov. Phil Murphy
Oct. 09, Gov. Phil Murphy announced several initiatives and more frequent tests and repairs to the state's water supply to keep kids safe. A $100 million bond funding will be reserved for lead testing and the remediation of elevated lead levels in drinking water in New Jersey schools.
For additional information see: https://tinyurl.com/DrinkingWaterLeadTestingRules
Driver: New EPA Lead & Copper Standards Would Slow Down Replacement Of Pipes
Oct. 10, the EPA proposed new regulations designed to provide more effective protection of public health by reducing exposure to lead and copper in drinking water. The draft plan addresses the implementation of the existing Lead and Copper Rule (LCR) in the following areas: lead tap sampling, corrosion control treatment; lead service line replacement; consumer awareness; and public education. Notably, the proposal would require water systems to replace the water system-owned portion of an LSL when a customer chooses to replace their customer-owned portion of the line. It would also require water systems to initiate full lead service line replacement programs where existing action levels are exceeded. Differences between the current and existing LCR are detailed, starting on page 21 of the pre-publication of the proposal.
For additional information see: tinyurl.com/EPALead-CopperStandards
Driver: Michigan to Proceed with Expansive Rules to Limit PFAS in Water
Oct. 11, on the direction of Michigan Gov. Gretchen Whitmer, the State Department of Environment, Great Lakes, and Energy announced that its formal rule-making for certain PFAS compounds is in progress. The draft regulations include maximum contaminant levels for seven types of PFAS. These regulations are based on recommendations made by a science advisory workgroup in June.
For additional information see: tinyurl.com/MichiganPFASRules
Notable M&A Sept. & Oct. 2019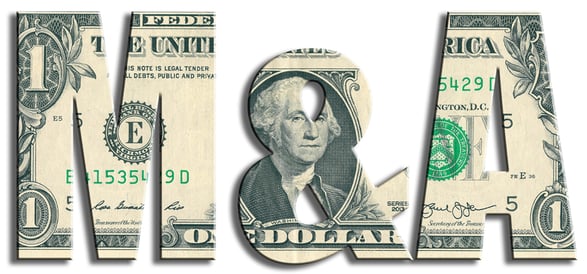 As per FirmoGraphs' records, the following M&A transactions in the Water & Wastewater Industry, stand out in the months of September:
September 17, Bryn Mawr, PA

- Aqua America's Pennsylvania subsidiary, Aqua Pennsylvania wastewater, signed an asset purchase agreement with the Delaware County Regional Water Quality Control Authority (DELCORA) for the acquisition of the municipal authority's wastewater assets for $276.5 million. The transaction will be carried out once the Pennsylvania Public Utility Commission approves it.

September 17, Monroe, Ohio

- Valicor Environmental Services, one of North America's largest providers of non-hazardous wastewater treatment services, acquired Strength Environmental, thus expanding its leading network of wastewater processing facilities through the acquisition of Strength Environmental.

Oct. 9, Mechanicsburg, PA

- Pennsylvania American Water, a subsidiary of American Water, acquired the water assets of the Steelton Borough Authority in Dauphin County.

October 9, San Jose, California & Clinton, Connecticut

- SJW Group and Connecticut Water Service, Inc. completed combination, creating leading pure-play water and wastewater water utility based on rate base in the United States. It serves nearly 1.5 million people across California, Connecticut, Maine, and Texas.
Meeting Planner
In this over-digitized age, there is no replacement for face-to-face meetings with your prospects and customers! We track meetings of interest to our customers serving the US water and wastewater industry so you won't miss upcoming meetings and deadlines.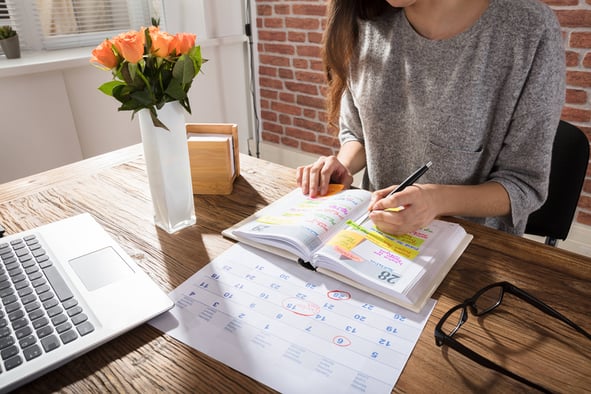 Meetings in Oct. & Nov. 2019
AWWA Water Infrastructure Conference & Exposition,

Oct. 20 to 23, 2019, St. Louis, Missouri
https://www.awwa.org/Events-Education/Water-Infrastructure
CA-NV AWWA Annual Fall Conference, Oct. 21 to 24, 2019, San Diego, California
https://ca-nv-awwa.org/afc2019
AWEA Offshore WINDPOWER Conference and Exhibition,

Oct. 22 to 23, 2019, Boston, Massachusetts
tinyurl.com/AWEAOffshoreWINDPOWERConfer
ASDWA Annual Conference,

Oct. 28 to 31, 2019, Tampa, Florida
https://www.asdwa.org/event/asdwa-annual-conference-2019/
Annual Water Resources Conference,

Nov. 3 to 6, 2019, Salt Lake City, Utah
https://www.awra.org/Members/Events_and_Networking/Events/2019_Annual_Water_Resources_Conference.aspx
NC AWWA-WEA Annual Conference,

Nov. 3 to 6, 2019, Raleigh, North Carolina
https://www.ncsafewater.org/page/AnnualConf
AWWA Water Quality Technology Conference,

Nov. 3 to 7, Dallas, Texas
https://www.awwa.org/Events-Education/Water-Quality-Technology#677731-expo
APWA, NWEA & AWWA Fall Conference,

Nov. 6 to 8, 2019, Kearney, Nebraska
https://nebwea.org/meetinginfo.php?id=14&ts=1564065445
American Water Summit,

Nov. 12 to 14, 2019, Houston, Texas
http://www.americanwatersummit.com/
Our favored BI solution, Qlik Sense™ Enterprise, makes mashing-up multiple data sets fun and easy. Our customers find new opportunities to grow revenue, and reduce risk, by combining the Water Mart with their own proprietary CRM and market data.
Disclaimer
None of the information we provide may be taken as legal advice. Please consult an attorney if you require a legal interpretation of this information.

Any information contained on this website or within any attachments is offered without representation or warranty as to its accuracy or completeness and FirmoGraphs, LLC cannot be held responsible for loss or damage caused by errors, omission, misprints or your misinterpretation of such information. Seek competent professional advice prior to relying on or utilizing such information in any manner as any such use is at your own risk.