Here's our North American Merger and Acquisition (M&A) Report for the month of August.
We recorded 44 completed transactions related to the North American M&A market in 12 different industries. With ten completed deals, the Healthcare industry was once again the most active industry.
As always, our focus is on those operationally-intensive industries that are of interest to our clients (utilities, manufacturing) rather than less asset-intensive markets (retail, banking).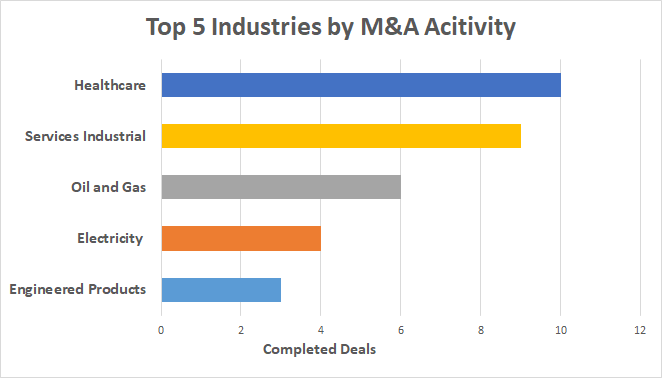 COVID-19 Impact On the M&A Market
One of the largest announced deals in 2020, a merger between Thermo Fisher Scientific and Qiagen, was cancelled in August. Due to the importance of this transaction, we not only wanted to find out whether this cancellation was impacted by COVID-19, but also how COVID-19 impacted other major deals. We took a look at the ten biggest deals announced in 2020 before the outbreak of the pandemic and what happened to those deals.
Thermo Fisher Scientific and Qiagen announced their $11.5 billion merger in March 2020. This was the largest announced deal FirmoGraphs recorded in 2020 just a few days before the official COVID-19 pandemic announcement. Although the global pandemic has harmed many businesses around the world, demand for COVID-19 related products and services has increased, and Qiagen has been one of the companies on the supply side of the market. That is why both companies amended the agreement by increasing the offer price. However, that was obviously not enough, and Qiagen terminated the agreement in the middle of August. At the time, the deal was worth $13.38 billion.
Another major deal was cancelled as a result of COVID-19 related market changes. Hexcel Corporation and Woodward mutually terminated their $6.4 billion merger. Their decision resulted from the crisis in the airline business and industrial production caused by a drastic decrease in demand in these industries.
Besides these two major multi-billion deals, there were a few other smaller deals that were cancelled due to COVID-19 caused market trends. In the previous months, we mentioned that the global pandemic has heavily impacted the M&A market as a whole, and it is clear that both major and smaller deals are vulnerable to the changes caused by COVID-19.
Utilities
There were seven completed transactions in the utility industry last month including two new acquisitions of American Water's regional units. Illinois American Water acquired the Alton Regional Wastewater System, while Iowa American Water purchased the water system of the Royal Pines Village Mobile Home Park in Clinton.
Oil Industry
The oil industry had six completed deals in August. The most notable deal was ConocoPhillips' acquisition of Montney Acreage in Canada from Kelt Exploration for $390 million.
Engineered Products
Only three completed transactions occurred in the engineered products industry. However, the most significant transaction wasn't an acquisition or a merger. Instead, it was the division of SunPower into two separate entities, one focused on energy storage and services, and the other focused on manufacturing solar panels.
Healthcare
Although the healthcare industry was the most active industry with ten completed transactions, the most important event was the cancellation of $13.38 billion merger between Thermo Fisher and Qiagen. As we mentioned, the deal collapsed due to Qiagen's owners' more optimistic views of the company's future, which is the direct result of market movements caused by COVID-19.
Other Industries
BAE Systems acquired Collins Aerospace military GPS business from Raytheon Technologies for $1.9 billion.
Largest Transactions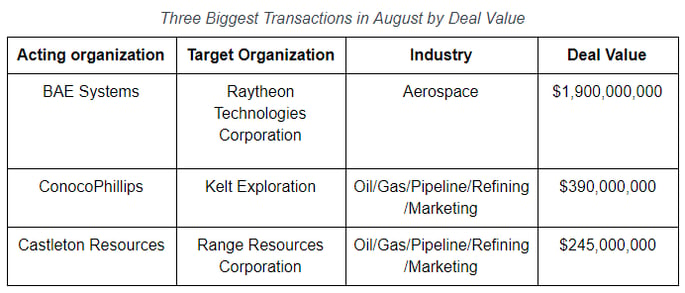 Announced Future Deals
In addition to completed transactions, FirmoGraphs recorded almost 40 announced future deals, including 11 multi-billion transactions. Among the announced deals, the most notable are:
Siemens Healthineers' acquisition of Varian Medical Systems for $16.4 billion;
Johnson & Johnson's agreed purchase of Momenta Pharmaceuticals for $6.5 billion;
Aveva Group's acquisition of OSIsoft for $5.0 billion.
Conclusion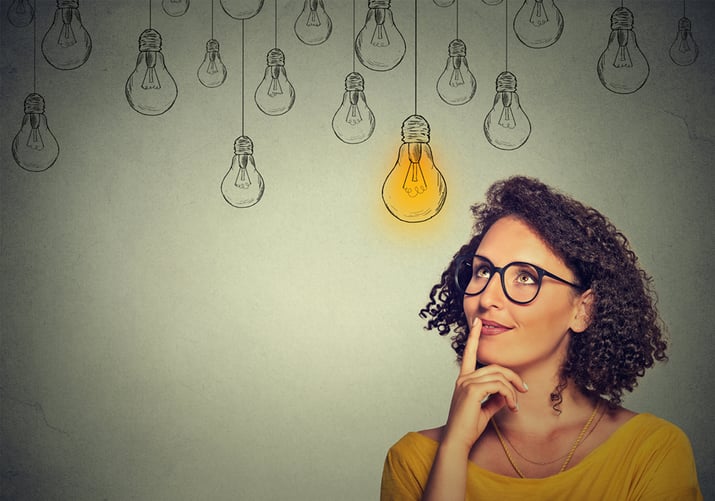 FirmoGraphs watches North American industrial news and curates a normalized version of monthly merger and acquisition information. This way, you can leverage the Merger Mart along with others (such as Power, Water) to generate your own unique observations for the US industrial market.
Our favored BI solution, Qlik Sense™ Enterprise, makes mashing-up multiple data sets fun and easy. Our customers find new opportunities to grow revenue, and reduce risk, by combining the Merger Mart with their own proprietary CRM and market data.
Having a good understanding of customer M&A activities can be key to the health of your business. Click here to learn more.
Wish to learn more about applying BI to your approach in the North American merger and acquisition tracking in the US utility? Please click here.
Click below to download our e-Book on 5 Critical Actions for an insight-driven marketing using Business Intelligence.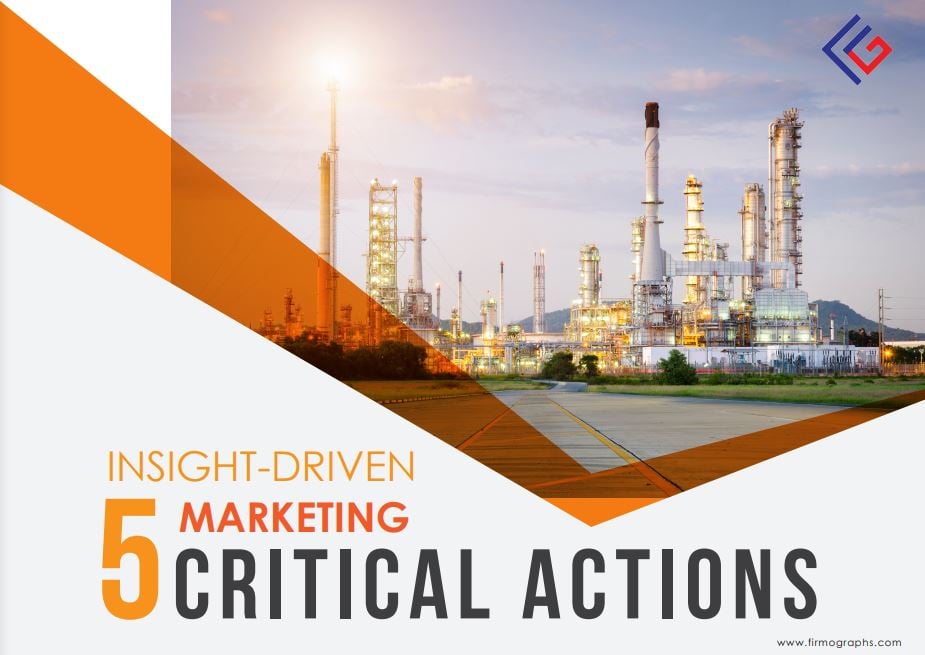 Disclaimer
None of the information we provide may be taken as legal advice. Please consult an attorney if you require a legal interpretation of this information.

Any information contained on this website or within any attachments is offered without representation or warranty as to its accuracy or completeness and FirmoGraphs, LLC cannot be held responsible for loss or damage caused by errors, omission, misprints or your misinterpretation of such information. Seek competent professional advice prior to relying on or utilizing such information in any manner as any such use is at your own risk.