In September, we recorded 44 completed transactions related to the North American M&A market in 11 different industries.
The overall market activity was at a similar level as in the previous month, both in terms of the number of completed deals and the value of major deals. With 12 completed deals, the Healthcare industry was once again the most active industry!
As always, our focus is on those operationally-intensive industries that are of interest to our clients like utilities and manufacturing.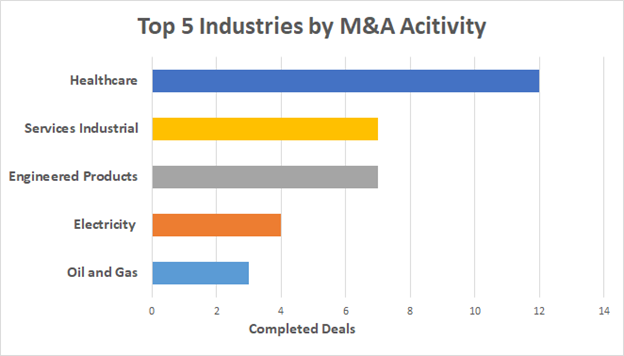 The Year of Pandemic and SPACs
The Covid-19 pandemic has been reshaping the world since the beginning of 2020. Among other things, it has heavily affected markets all over the world. And although Covid-19 related business developments have had the spotlight most of the time, a few other market trends have stolen the show this year. One of those is the rise of SPACs.
A Special Purpose Acquisition Company, or SPAC, is a company that doesn't have its own business operations, and it is founded strictly for raising money through an IPO and acquiring other companies. Also known as a blank check company, SPACs aren't a new thing. They were created decades ago. However, they have become popular in recent years due to numerous uncertainties present in the market like in 2018 and 2019 during the U.S. government shutdown. During the shutdown, the SEC was unable to process traditional IPOs and, due to some regulatory loopholes, SPACs arose as an alternative. This resulted in SPACs representing 20% of all IPOs in the U.S. in 2019.
Covid-19 generated new uncertainties in 2020, which pushed SPACs even more into the mainstream. SPACs represent an even higher percentage of total IPOs this year, while some major deals are either realized or announced through SPACs. Some of the SPAC deals FirmoGraphs recorded this year include:
A completed business combination between Nikola VectoIQ Acquisition Corp. valued at $3.3 billion
Luminar's announced merger with Gores Metropoulos valued at $3.4 billion
A planned merger between Lordstown Motors and DiamondPeak Holdings valued at $1.6 billion
Fisker's announced merger with Spartan Energy Acquisition Corp. worth $2.9 billion
An agreed merger between MP Materials and Fortress Value Acquisition Corp. worth around $1.5 billion
A planned business combination between AdaptHealth and DFB Healthcare Acquisitions Corp. valued at $1.0 billion.
It is clear that the SPAC fever has hit many different industries. There are many reasons why SPACs have become so popular. As we mentioned, in times of uncertainty, they are easier in terms of regulatory procedures. They are also quicker and cheaper for target companies, and available for companies that are not eligible for a traditional IPO. On the other hand, SPACs are less risky for investors and require less time to be completed. In the longer term, a SPAC provides greater alignment of goals of different parties than alternatives. Given all mentioned, it is not a surprise why both investors and target companies choose SPACs over traditional IPOs or reverse mergers, and it seems that we will hear more about SPAC deals in the future.
Utilities
There were six completed transactions in the utility industry last month, including another acquisition of American Water's regional units. Illinois American Water acquired Granite City Wastewater Collection System, which was its sixth acquisition this year.
Oil Industry
The oil industry had only three completed deals in September. The most notable deal was CNX Resources' acquisition of the remaining stake in CNX Midstream for $357 million.
Engineered Products
Seven completed transactions occurred in the engineered products industry. However, the most significant event was not the completion of a deal. It was a revision of the deal between Alstom and Bombardier, which lowered an offer to $350 million. Although the offer has changed, both parties believe the deal will be closed in Q1 2021, even earlier than expected.
Healthcare
The healthcare industry was the most active industry, with 12 completed transactions. The biggest deal was QIAGEN's acquisition of NeuMoDx Molecular for $248 million.
Other Industries
In other industries, the deal that stands out is the completion of a merger between SSR Mining and Alacer Gold valued at $1.72 billion. This was the biggest completed deal in September.
Largest Transactions

Announced Future Deals
In addition to completed transactions, FirmoGraphs recorded over 30 announced future deals, including nine multi-billion transactions. Among the announced deals, the most notable are:
Nvidia's acquisition of chip designer Arm for $40.0 billion;
Gilead Sciences' purchase of Immunomedics for $21.0 billion;
A merger between Devon Energy and WPX Energy worth $12.0 billion.
M&A Cartoon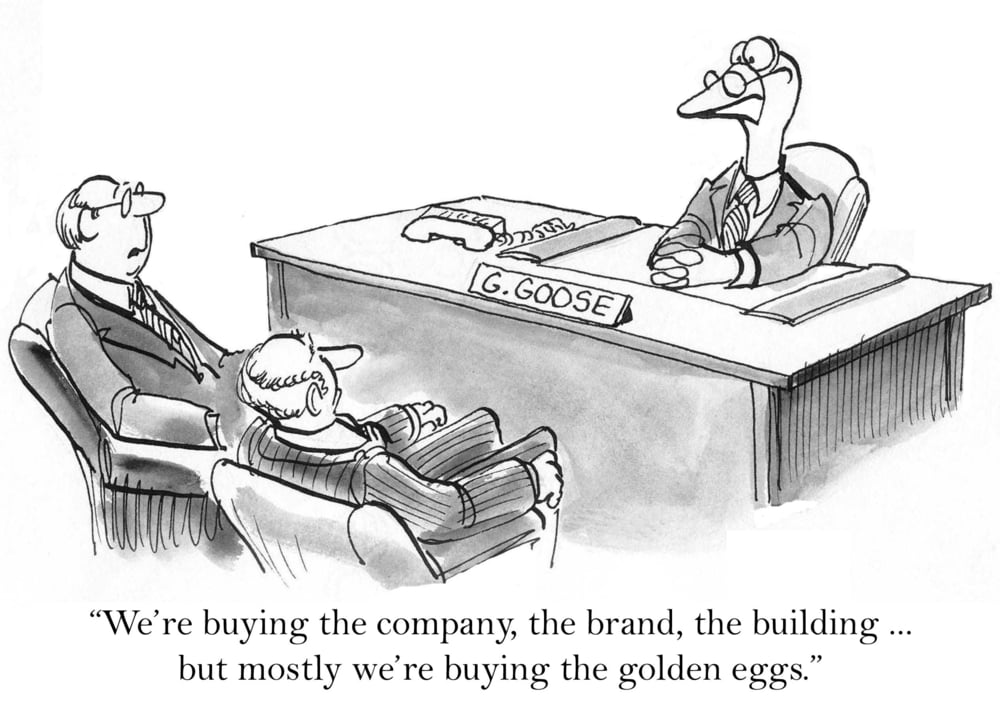 Conclusion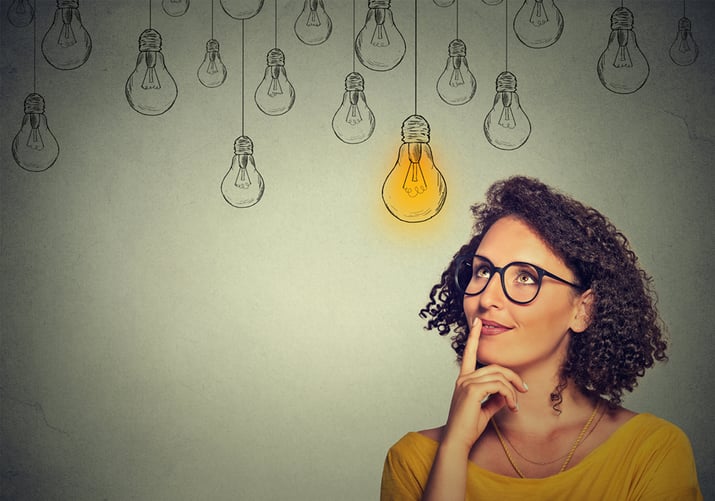 FirmoGraphs watches North American industrial news and curates a normalized version of monthly merger and acquisition information. This way, you can leverage the Merger Mart along with others (such as Power, Water) to generate your own unique observations for the US industrial market.
Our favored BI solution, Qlik Sense™ Enterprise, makes mashing-up multiple data sets fun and easy. Our customers find new opportunities to grow revenue, and reduce risk, by combining the Merger Mart with their own proprietary CRM and market data.
Having a good understanding of customer M&A activities can be key to the health of your business. Click here to learn more.
Wish to learn more about applying BI to your approach in the North American merger and acquisition tracking in the US utility? Please click here.
Click below to download our e-Book on 5 Critical Actions for an insight-driven marketing using Business Intelligence.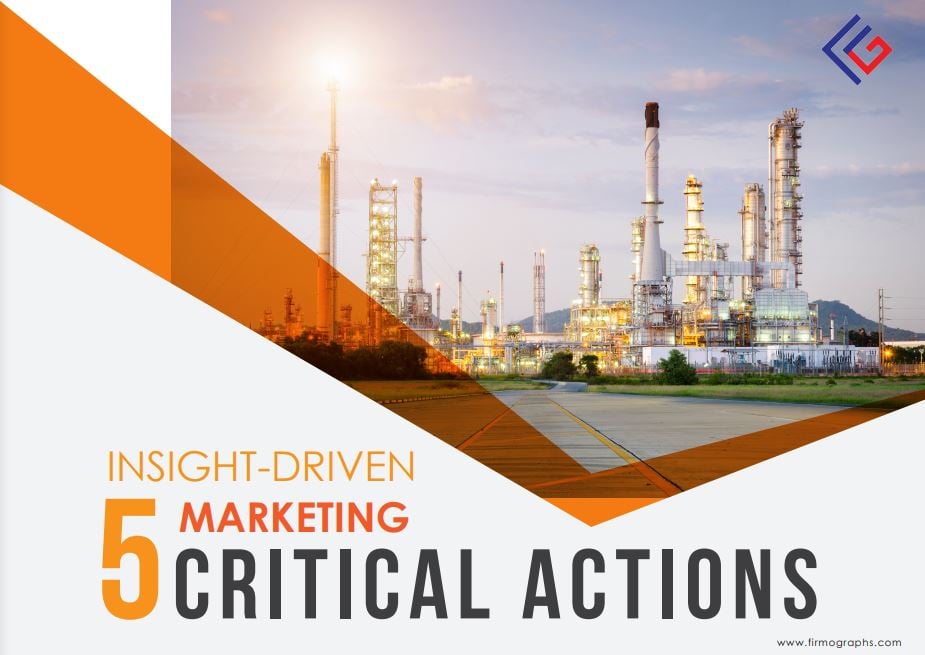 Disclaimer
None of the information we provide may be taken as legal advice. Please consult an attorney if you require a legal interpretation of this information.

Any information contained on this website or within any attachments is offered without representation or warranty as to its accuracy or completeness and FirmoGraphs, LLC cannot be held responsible for loss or damage caused by errors, omission, misprints or your misinterpretation of such information. Seek competent professional advice prior to relying on or utilizing such information in any manner as any such use is at your own risk.